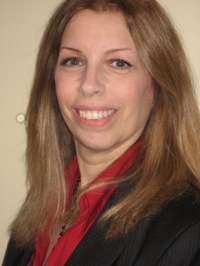 Friends, family and clients have asked me why I chose to give up a successful career on Wall Street to practice law, and why I chose to focus on estate planning, elder law, special needs planning and related areas. In some ways, it was a natural transition. Many of my business planning clients asked me to handle their estate plans, and my knowledge of the business world served me well in this capacity. More importantly, however, I discovered that I enjoyed the intimate collaboration afforded by elder law and estate planning, that is, getting to know my clients and their family on a highly personal level, and discussing their hopes and dreams for the future beyond purely financial matters. It's a cliché, but it's true—I'm a "people person," and my clients often tell me that the personal nature of my approach to the practice of law is why they chose to work with me in the first place, and why they continue to do so. Many of my clients have become close personal friends.
As the parent of a special needs child, I am particularly passionate about helping families with disabled children. I was instrumental in bringing Special Education PTA to my neighborhood school district, and served on the Board of SEPTA for several years. I also understand the difficulties inherent in caring for aging parents, having gone through the experience of placing my beloved mother in a nursing home.
I invite you to explore my website to learn more about what I do and how I can be of assistance to you and your family. Even better, I hope you will call me for an initial consultation. In the meantime, I will leave you with the basics of my biography.
Education:
Juris Doctor, cum laude, Hofstra University School of Law
Bar Memberships:
Nassau County Bar Association
Member, Elder Law, Social Services and Health Advocacy Committee
Member, Surrogate's Court Estates and Trust Committee
New York State Bar Association
Member, Elder Law Section
Member, Trusts and Estates Law Section
Member, Business Law Section
Community Service:
Director, NAMI Queens/Nassau (National Alliance on Mental Illness)
Counsel for the Merrick Lions Club Foundation, Inc.
Counsel for Purple Heart Pups, a fundraiser established to aid disabled, blind and amputee veterans